At Gloyeske Acupuncture Pointe, we strive to harmonize the body, the mind, and the spirit by treating the body as a whole with the use of Traditional Chinese Medicine.                               
       BOOK ONLINE NOW AVAILABLE 
Adam Gloyeske, L.Ac.
A lot of education was required to get where I am today, with it all starting upon graduation from Badin High School in 2008. I graduated Summa Cum Laude with a Bachelor's Degree in Exercise Science from Northern Kentucky University in 2013. For my Acupuncture training, I completed my Masters in Traditional Chinese Medicine at the American Institute of Alternative Medicine (AIAM) in Columbus, OH in 2016, graduating Magna Cum Laude. I first became interested in acupuncture in 2010 when a toe injury sidelined me from competing in Cross Country. With the help of other integrative medicine, acupuncture was the modality that allowed my toe to make a full recovery. I was so thrilled that I decided to become an acupuncturist to offer this great medicine to others. At AIAM, I was trained by some of the best practitioners in Ohio and China. I gained invaluable clinical experience by treating complex cases, and gained a reputation of being a present, compassionate, and knowledgeable practitioner.
I believe acupuncture can treat many conditions, especially when combined with other modalities. I will always give my time and energy to those in need and would love to work with you!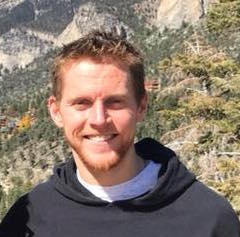 Acupuncture can treat many conditions, especially when combined with other modalities:

Acne
Allergies
Blood Pressure
Chronic Fatigue
Cosmetic
Headache
Infertility
Lactation Deficiency
Menstrual Pain
Morning Sickness
OB-GYN
Premenstrual Symp.
Sexual Dysfunction
Weight Mgmt.
Wellness
Addiction
Anxiety
Arthritis
Cholesterol
Common Cold
Depression
Fibromyalgia
Gastroparesis
Hormone Imbalance
Migraines
Neck Pain
Pain Relief
Sciatica
Sleep Disorders
Smoking Cessation
Stress Relief
Recent research has shed light on how acupuncture works from a scientific perspective. In a study looking into the effects of acupuncture on muscle inflammation, manual acupuncture turned off pro-inflammatory cells, as well as, activating anti-inflammatory cells. The result of this type of activity is a reduction in pain and swelling. It is essentially activating the body's own immune system to stimulate healing by creating a parasympathetic (rest and digest) environment.
From an Eastern approach, the body is made up of channels, collaterals, and acupoints, and the corresponding organs to those channels, collaterals, and acupoints. The points are used in conjunction with the patient's complaints, as well as, using Chinese diagnostics to determine the best point prescription. This will, in a nutshell, balance the body's Qi,Yin, and Yang.